TXON GRP® FIBRE
TXON GRP® fibre are an excellent additive to concrete because it is non-corrosive, and the thermal expansion rate is equivalent to that of concrete, and hence will enhance concrete performance.
Some uses of TXON GRP® fibre are:
Patching and repair
Prevention of shrinkage/early age cracking
Ballistic applications
Compressive Strength improvement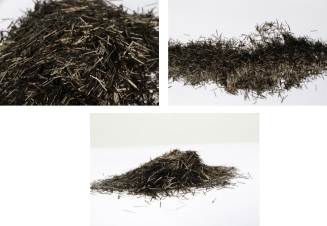 TXON GRP® fibres are also non-corrosive and have a thermal expansion rate equivalent to that of concrete. They are also 100% recyclable, non-conductive, inert, hypo-allergenic, and non-moisture wicking.
TXON GRP® chopped fibres come in bundled and filament forms. Both reduce shrinkage and early age cracking in concrete. They also aid in the rehabilitation of deteriorated concrete columns and beams.